What is a syringe exchange program?
A syringe exchange program is a free service that provides new and sterile syringes in exchange for old, used syringes. The Tillamook County program also offers free wound care supplies, naloxone kits and education, peer support connections and treatment resources.
Why is a syringe exchange program important?
Many people who inject drugs are hidden and marginalized. Programs like this are a way to reach and care for these folks.
Some may believe that syringe exchange programs enable drug use and promote more needles on the street, but the opposite effect has been proven. Nearly 30 years of research has shown that these syringe exchange programs are safe, effective, and cost-saving. They do not increase illegal drug use or crime, but play an important role in preventing the spread of viral hepatitis, HIV and other infections.
If people must turn in needles for new ones, there is a greater incentive to find discarded or used needles. In the case of Clatsop County's program, the number of syringes received are greater than the number of needles distributed. Because of this, exchange programs have even been shown to protect the public and first responders by providing safe disposal of used needles and syringes.
Tillamook County's syringe exchange program provides a place for attendees to get naloxone and connect with healthcare providers and peer support mentors to help with recovery when they are ready. Research shows that new participants in syringe exchange programs are five times more likely to enter drug treatment and about three times more likely to stop using drugs than those who don't use the programs. Programs that provide naloxone also help decrease opioid overdose deaths.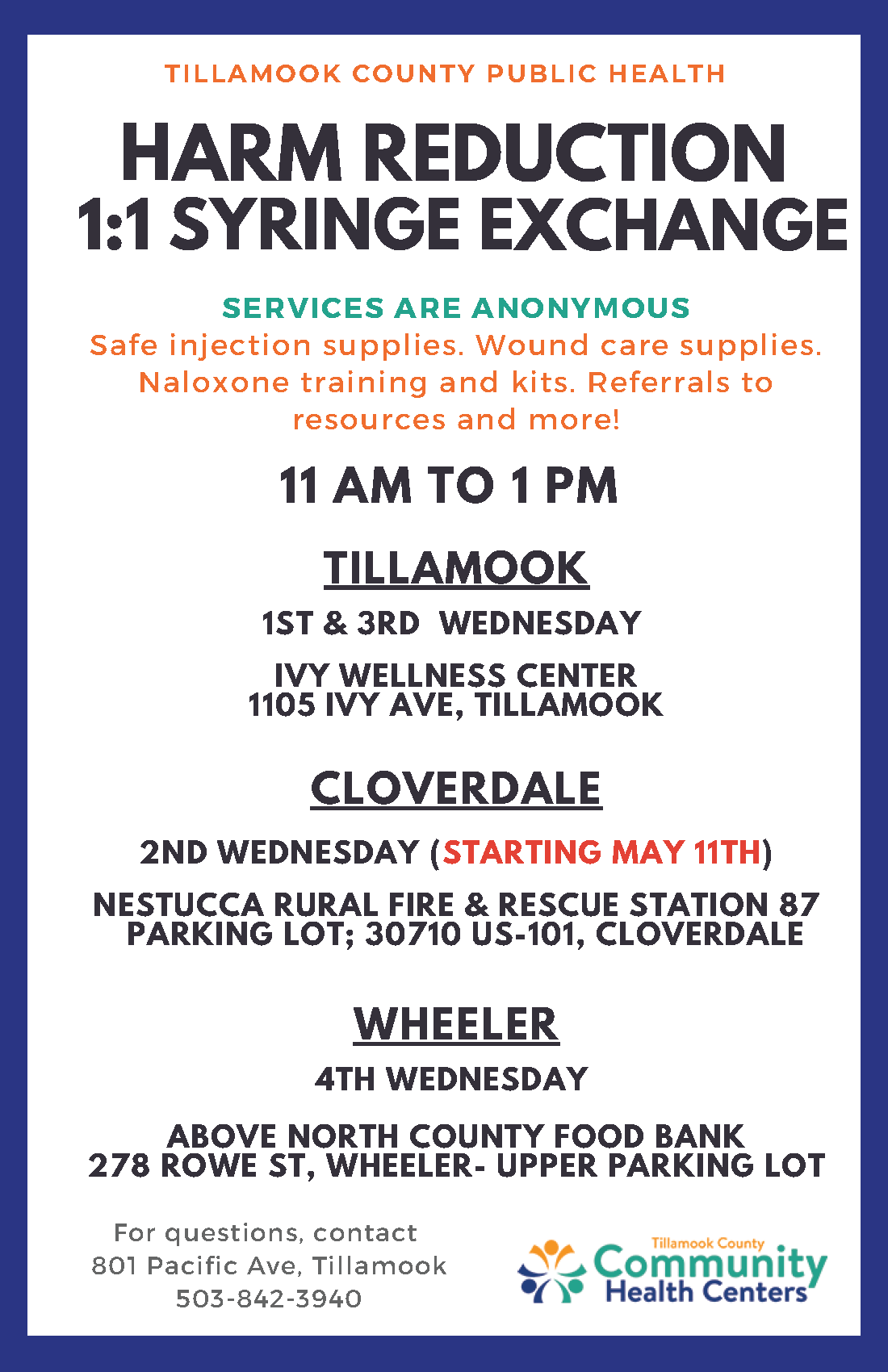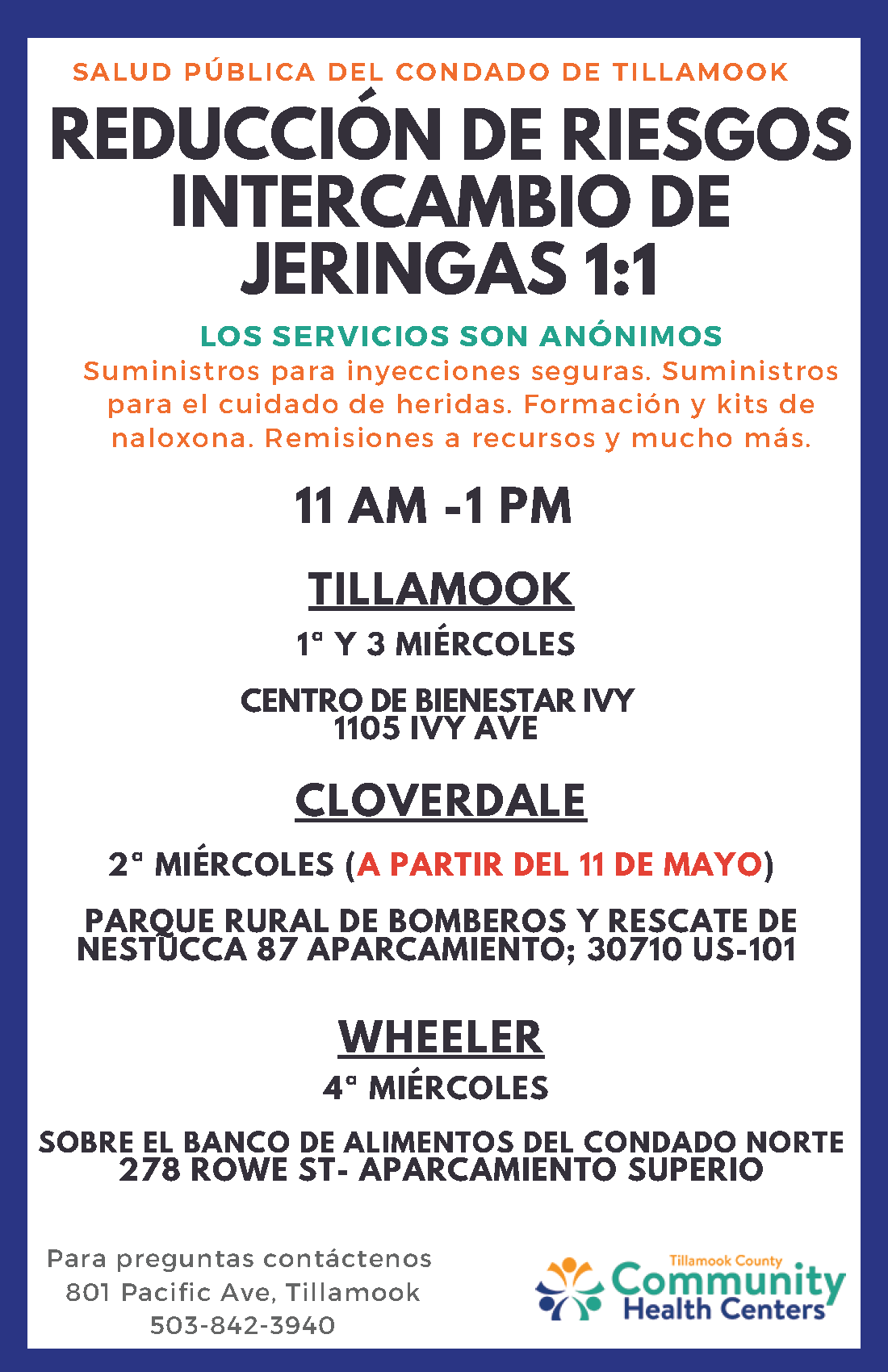 Sources:
Syringe Services Programs (SSPs) | CDC. (2019, May 23). Centers for Disease Control and Prevention (CDC). https://www.cdc.gov/ssp/index.html
Public Health's Harm Reduction Program | Clatsop County Oregon. (2021, March 11). Clatsop County Oregon. https://www.co.clatsop.or.us/publichealth/page/public-health%E2%80%99s-harm-reduction-program