Free Narcan (Naloxone) and Training
You have the power to save a life in a single spray
Naloxone is a drug used to reverse the effects of a severe opioid overdose. It blocks the brain from detecting and responding to opioids so that the effects of heroin, morphine, ect. are stopped and reversed. As soon as the drug is administered, changes in the person can be seen almost immediately and will last for about 90 minutes.
Narcan is a specific brand of naloxone. It comes in an easy to use nasal spray. This allows any person to quickly and safely administer the drug to save a life.
Getting Narcan in Tillamook County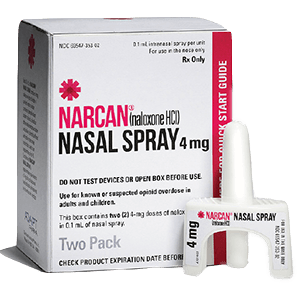 OUR Tillamook is working to distribute Narcan in a variety of ways across the county.
· Naloxboxes will be placed in publicly available areas across the county.
· Kits will be offered at harm reduction events. To learn more click here.
· Your medical provider can give you one at your next appointment.
· Email us schedule a time to pick up a kit.
Identifying an overdose and using Narcan